Marketing can be hard work...and that's on top of everything else it takes to start a brand new business. We know you have a lot on your plate right now, so we're proud to offer customized marketing packages.
What is the marketing package?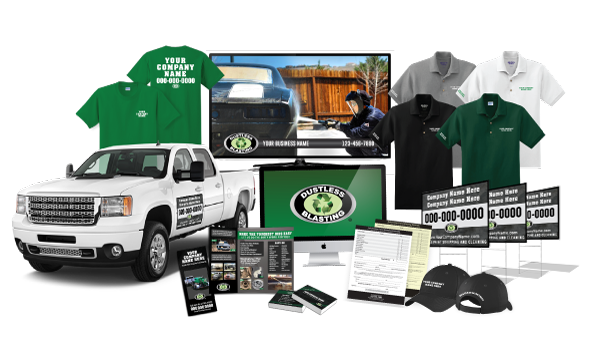 Our marketing packages are the perfect way to jumpstart your new business. When you buy a marketing package, you get the materials you need to advertise to potential customers and show them what you're capable of. It's a great way to spread the word and get people excited about your new business.
You can pick and choose individual packages, or for the best value, select the complete package. Refer to the chart below to see what each marketing package contains. For more details on what the packages contain and pricing, click here.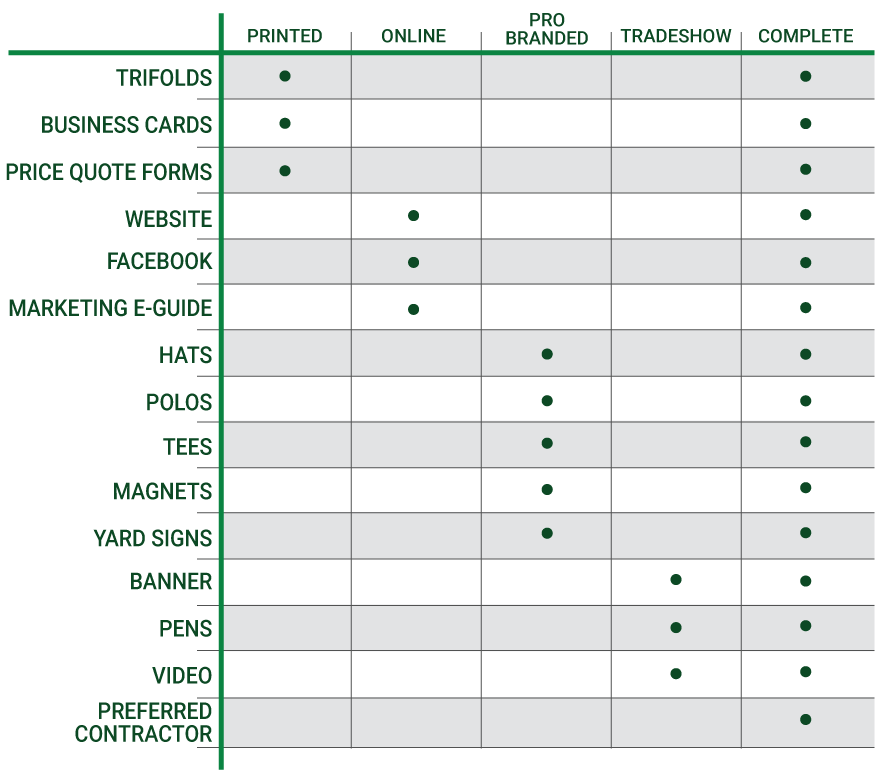 Why should I buy it?
We've spent millions on advertising our revolutionary tools, and that means you receive instant brand recognition. By having us supply your materials, we take the guesswork out of promoting your new business! You will look polished and professional as you confidently talk about the service our equipment allows you to provide. Of course, you still have to hand the materials out and do the talking, but it will be much easier having everything created and ready to go. After all, your time would be better spent blasting, gaining experience, and getting those customers!
What's more, those who don't purchase the marketing package are not allowed to display the Dustless Blasting® name or logo, and don't get the aforementioned benefits of brand recognition.
More Resources
Tips for Boosting Your Business in the Upcoming Year
3 Ways to Secure Dustless Blasting Customers