What to wear when using your Dustless Blasting equipment to stay comfortable and safe.
The Dustless Blasting® process is far safer and cleaner than traditional blasting methods. This means that in open air, full PPE is not required. However, we do recommend that, at a minimum, you wear:
Eye protection, such as a face shield or safety glasses
Hand protection, such as leather gloves
Ear protection, such as earplugs or earmuffs
Comfort Systems
Though not strictly required, we recognize that safety garments and equipment can make blasting a more comfortable experience. We've heard our contractors' requests and are happy to provide the following comfort system:
Blast Helmet with Climate Control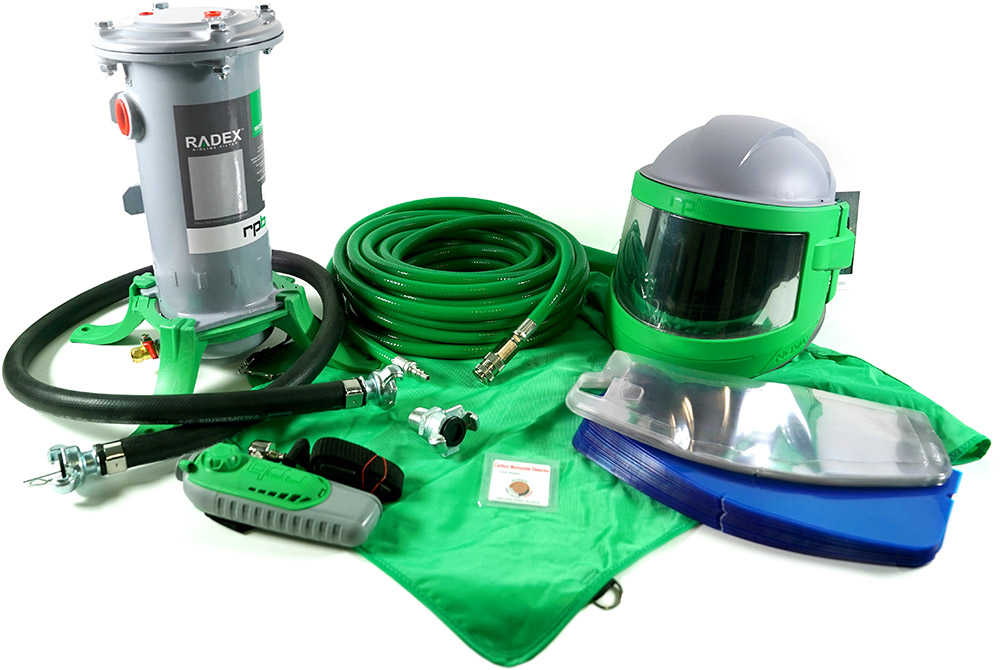 Need to stay cool in the summer or warm in the winter? Your best choice is a climate-controlled blast helmet. Our contractors say that it feels like wearing your own personal air conditioner, and it makes a big difference in comfort! The climate control can supply air up to 20°F above or below ambient temperature.
RPB Nova 3 Blast Respirator system
Climate Control Device (Cool & Heat)
Nylon blast cape
3ft Breathing Supply Tube
RPB Radex Airline Filter (Complete)
50ft Breathing Air Supply Hose 3/8in Diameter
Nova 3 Tear-off Lens (50pk)
Nova 3 Outer Lens (50pk)
Carbon monoxide detection sticker
5ft of hose with couplings (This will connect the Radex filter to the air compressor on your mobile Dustless Blasting machine).
Our blast helmet provides many other benefits, such as reducing noise and protecting your face. It also has peel-off outer lenses, so you can remove a dirty lens quickly without having to take the whole helmet off. You can even pop in some earbuds and listen to music or take calls while you work! Order yours today!
Nova 3 Instruction Manual
Download the instruction manual for the Nova 3 respirator system here.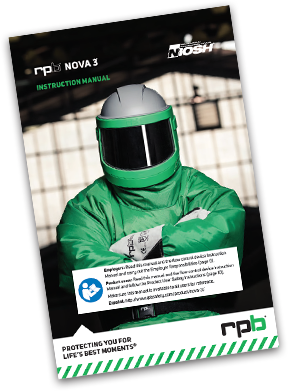 Nylon Blast Suit and Leather Gloves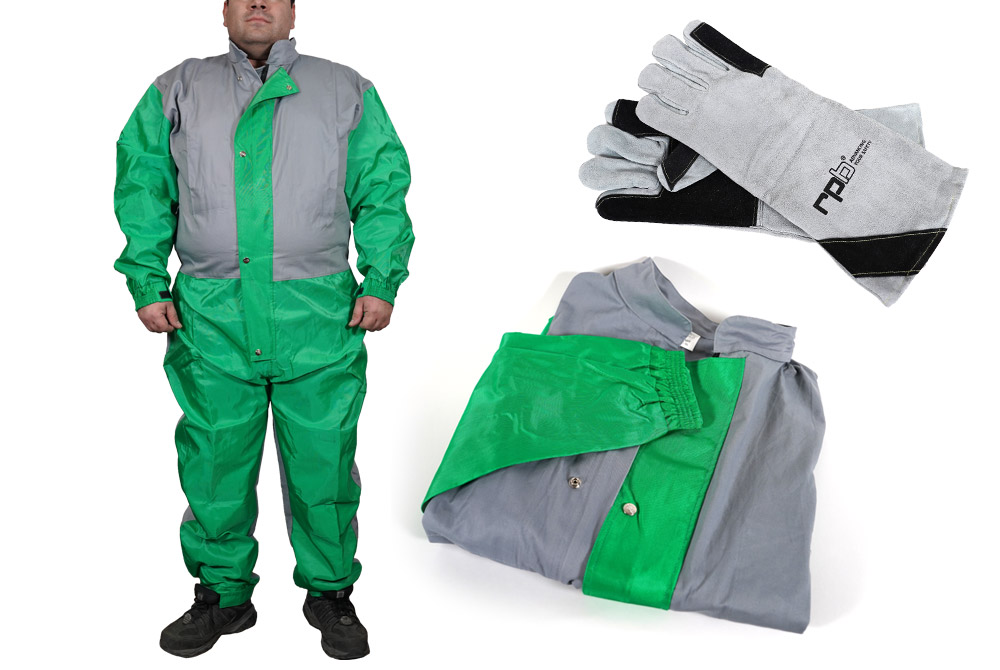 Stay clean from head to toe with a full blast suit and leather blast gloves. The suit is adjustable at the wrist and ankles — tighten it to keep stray media out, and keep your clothes clean and dry. Paired with the Nova helmet, you'll feel like you're blasting in luxury!