Where to Buy Dustless Blasting® Spare Parts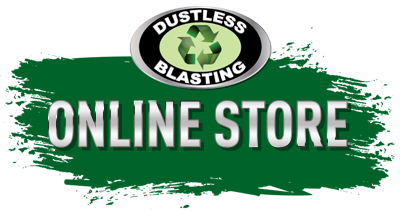 With our Online Parts Store, you can get the parts you need any time, anywhere.
No need to call in! Order parts online 24/7/365 from your computer, tablet, or phone.
No part numbers to remember -- when you shop by machine, you can always be sure you're ordering the right piece.
Same-day pickup and next-day shipping available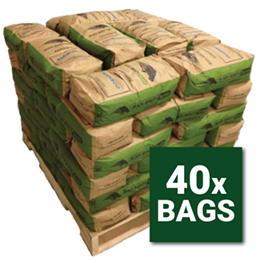 Where to Buy Media/Abrasive
We sell 40/70 recycled glass for $10 per 50lb bag, on 40-bag pallets. You can purchase whole and half pallets in our online store, and have them shipped anywhere in the world!
You may find it cheaper to purchase abrasive from a local supplier. We encourage you to use the option that is cheap and readily available for you.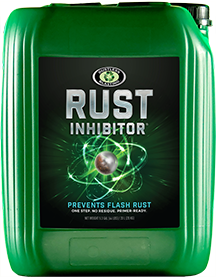 Where to Buy Rust Inhibitor
We sell our MMLJ Rust Inhibitor for $225 per 5 gallon bucket, and we can ship that via UPS Ground. We also sell it for $2,200 per 55 gallon drum and can ship that via LTL.
There are other brands that you might be able to source locally. PPG carries one and Sherwin-Williams Industrial stores normally carry one (HoldTight 102). You just want to make sure it is a rust inhibitor that completely evaporates, so it leaves the surface primer-ready.
The MMLJ Rust Inhibitor should be mixed with water in a 1:100 ratio. Keep in mind that other brands may require different ratios, so check carefully to make sure you're getting the best deal.
Where to Buy Wearable Blasting Gear
Although a respirator system is not required, some of our contractors find it more comfortable to use one. The most popular respirator system is the RPB® Nova 3®, which is available to purchase online.
You can also shop all of our comfort systems, such as blast suits, gloves, spare parts for the respirator, etc.