Learn about the different abrasive types and when to use them.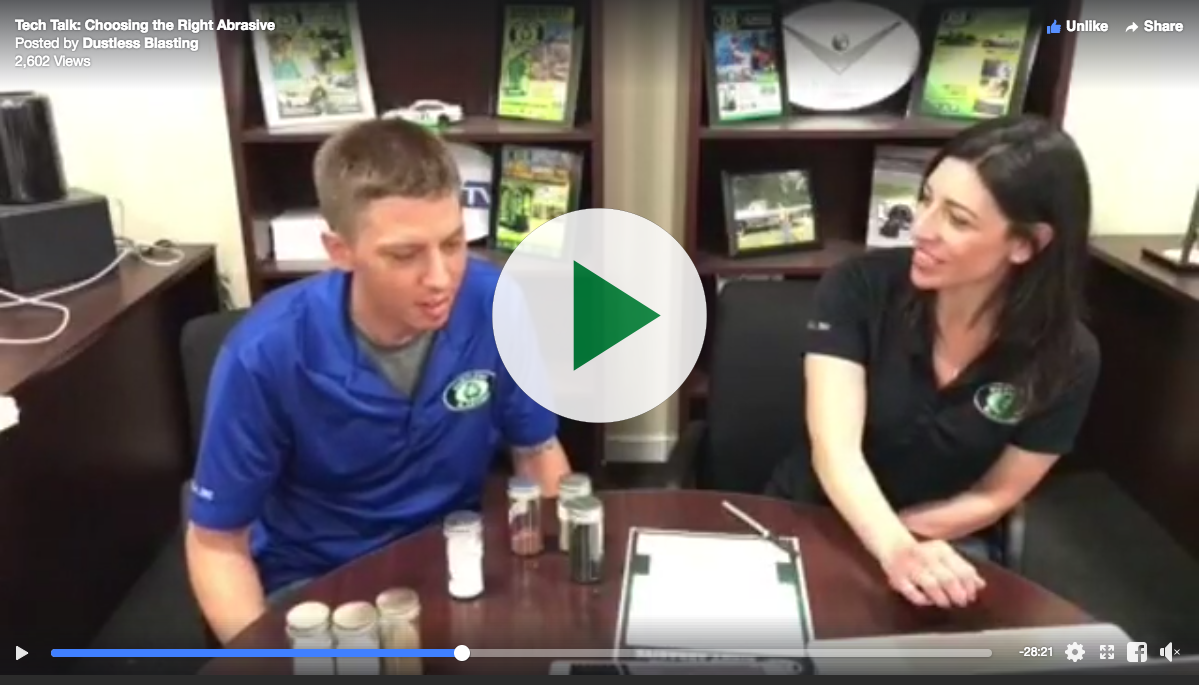 Learn about the pros and cons of different media types and which projects you should use them for.
In this tech talk, we'll cover:
The different types of media you can use with Dustless Blasting
Examples of the surface profiles and anchor patterns you can achieve with different abrasives
Tips on selecting the proper abrasive for the job
Customer Questions
This Facebook Live Tech Talk was recorded on May 3, 2018 11AM.
Related Articles
Choosing the Right Abrasive (PDF Guidebook)
Choosing the Right Abrasive (Article with Video)
Abrasive Characteristics (Reference Sheet)
Main Levels of Surface Preparation (Reference Sheet)