Trade shows, car shows, local fairs, and swap meets are a great place to promote your blasting business.
What kind of events can I attend?
A great place to meet potential clients face-to-face is at local events, such as
Trade Shows
Fairs
Swap Meets
Automotive Shows
So you've booked your spot — now, here are some tips to get the most our of your investment.
Catch Their Attention
Display large format 8'x4' banners and yard signs, customized with your business information.
Also, bring plenty of printed materials for people to take, like trifold brochures and business cards.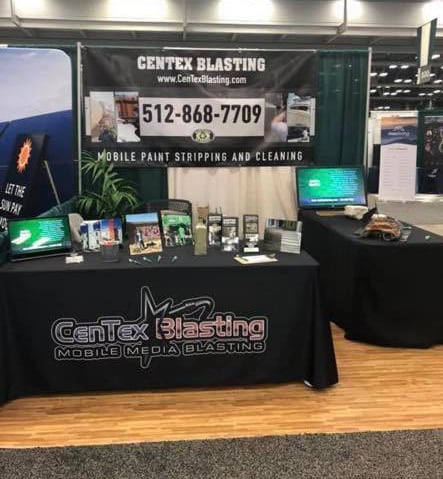 Christopher G. gave his booth a professional look with a customized banner and matching trifold brochures.
Seeing is Believing
You might not be able to demo your equipment, but you can at least show a video. Our trade show video with custom branding showcases the services that you can offer. Set it up on a TV or laptop in your booth.
"Show them a video of you blasting. Customers love that."
— Mitzi S, Business Owner
Here is a great example that has lots of attention-grabbing blast footage:
Purchase your own customized trade show video online here.
Examples to Touch & Feel
Bring along some examples of your work, such as half blasted car pieces. This is also a great way to demonstrate how Dustless Blasting can create an anchor profile — a texture which can be felt but not seen.
"Besides business cards & brochures, bring a sample of your service. We bring a 5x4 sample that's half rusty & half blasted. Potential customers love it because they can see it & touch it. If you are going to a car show, bring a rim or quarter panel that's been partially blasted."
— Mitzi S, Business Owner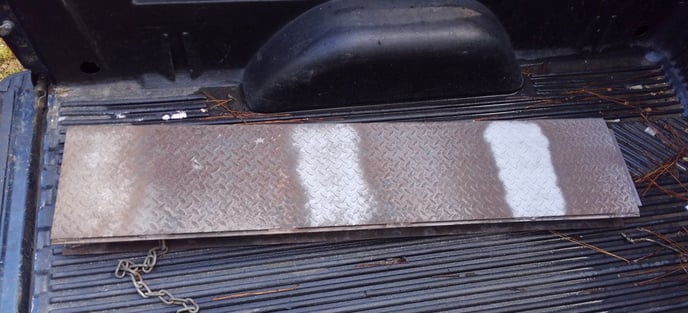 "I made this to help educate people on the difference between a brush blast and white metal blast, and the different pricing."
— Pete C, Business Owner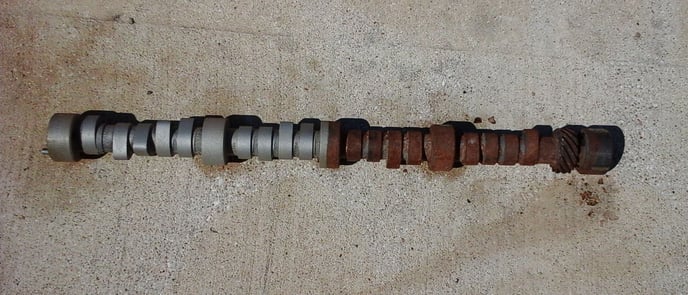 Image credit: Colin J, Business Owner
"What I did was I found some scrap aluminum plates like 6 in by 10 in and I blasted them with different types of media so people could see the different texture."
— Dan E, Business Owner
Stay Safe & Comfortable
Be sure to bring a tent, sunscreen, and water if your event is outdoors.
Colin J. did a great job by incorporating all of these tips at his booth above.